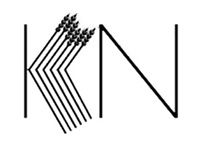 Knud Nielson
Founded in 1913 by Knud Nielson, Sr., a Dutch immigrant, The Knud Nielson Company has been providing florists with dry foliage for over a century. Whether it is pods or pine cones to accent a basket, grasses to provide a textured filler for a bouquet, or curly willow and bamboo for a display, you're sure to find it with them. Take a look at the products they carry at
http://www.knudnielsen.com/
---
---
Highland Supply
An industry leader in floral, gift basket, and decorative packing, Highland Supply carries decorative print sheets, a wide variety of packing paper, Easter grass, and a wide variety of other products like stemming tools and wire products. All together, over 12,000 products can be acquired through Highland Supply and their associated companies. Learn more at
http://www.highlandsupply.com/
---
---

Tennessee Easel
When you buy from Tennessee Easel, you're buying a product made, painted, and finished in the United States and held to the highest standards. Using .120 wire, significantly thicker than the industry average, allows these monument saddles to hold fast in even the most adverse conditions. Explore the company and what they have to offer at
http://www.tennesseeeasel.com/
---
---

Vacuum Orna-Metal
A family-owned, Michigan-based business, Vacuum Orna-Metal produces over 300 striking metal-finished polymer products for the floral industry, including design trays and bowls, urns, standing and hanging planters, and a wide variety of vases. In stunning gold, silver, or black person finish, Vacuum Orna-Metal products have the look of expensive metal at a very reasonable price. Check out their selection at
http://www.vacuumorna-metal.com/
---
---
John Henry Company
The John Henry story all started with a Capri card. Since then, John Henry has broadened their horizons with new and unique containers, marketing materials, sympathy supplies, and much more. Want to see all they have to offer? Check it out at
www.jhc.com
.
---
---

Oasis Floral Products
Oasis Floral Products is the industry standard for floral foam. From Oasis brand wreath foams to 1/4 inch 'bulldog tape', Oasis has the products you need to succeed in the flower business. See what they have to offer at
http://sona.oasisfloral.com
.
---
---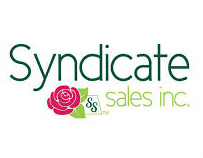 Syndicate Sales
Syndicate Sales is the premier provider of glassware to the floral industry. Their product line is not limited to glassware though. From floral foam to cardettes to funeral baskets, Syndicate Sales has your floral hardgoods needs covered! We take orders for Syndicate Sales up until the last Thursday of every month. We receive and deliver these products the first Thursday and/or Friday of the subsequent week. Please check our
'Current Price Specials'
page for pricing information. You can explore what Syndicate Sales has to offer at
www.syndicatesales.com
.
---
---
FloraMart
The most complete one-stop shopping market for floral hardgood supplies, FloraMart brings together a wide variety of providers under a single roof.
Check products here.
---